Return to Headlines
The String Queens Set the Bar High with a Dynamic Professional Development Performance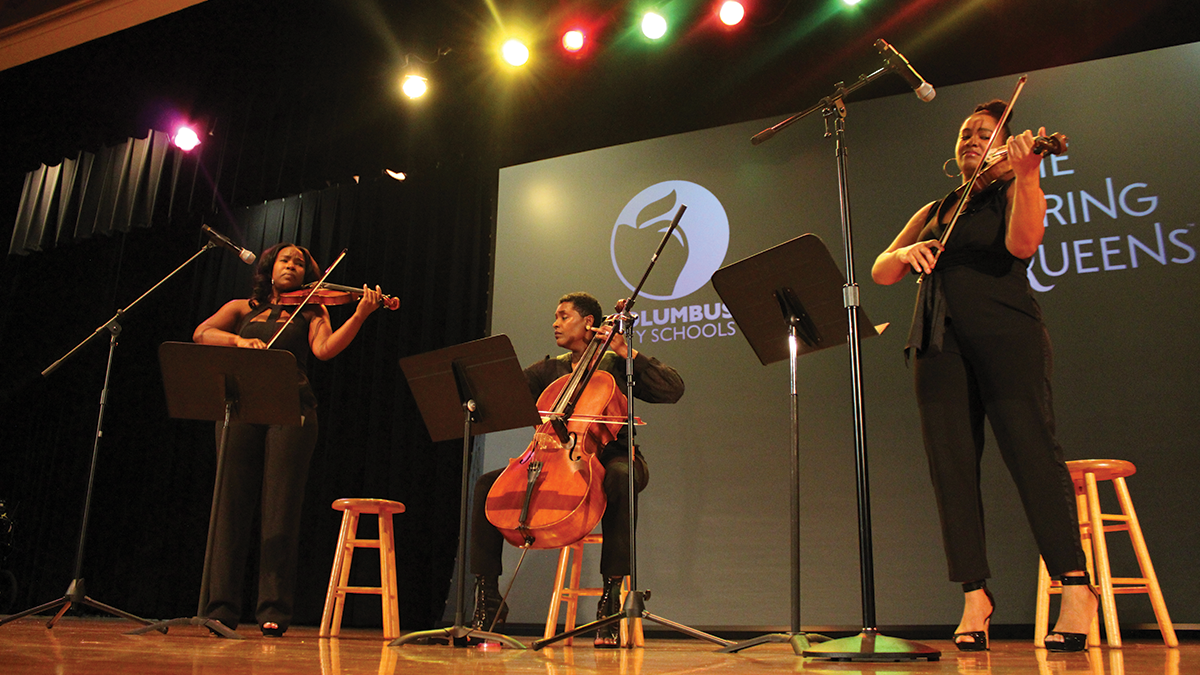 February 2, 2023 -- Unified Arts teachers for Columbus City Schools (CCS) attended Professional Development Day, where they received words of inspiration and motivation from guest instructors.
The day-long event featured world-renowned string performers and educators – The String Queens. Kendall Isadore (violin), Dawn Johnson (viola), and Élise Sharp (cello) are the incredible women behind the string trio. The music educators teach scholars in the DC area and have performed at a presidential inauguration and partnered with ESPN for its Wimbledon promotion global campaign. Their latest album, "Rise," released in August of 2022, debuted at no. 12 on the Billboard Crossover chart and no. 4 on Amazon's "Soul" New Releases.
"Learning from The String Queens today was fantastic," said Alexandra Fisher, CCS String Specialist for Wedgewood, Hilltonia, and Westmoor middle schools. "They are real teachers and taught a wonderful pedagogy session."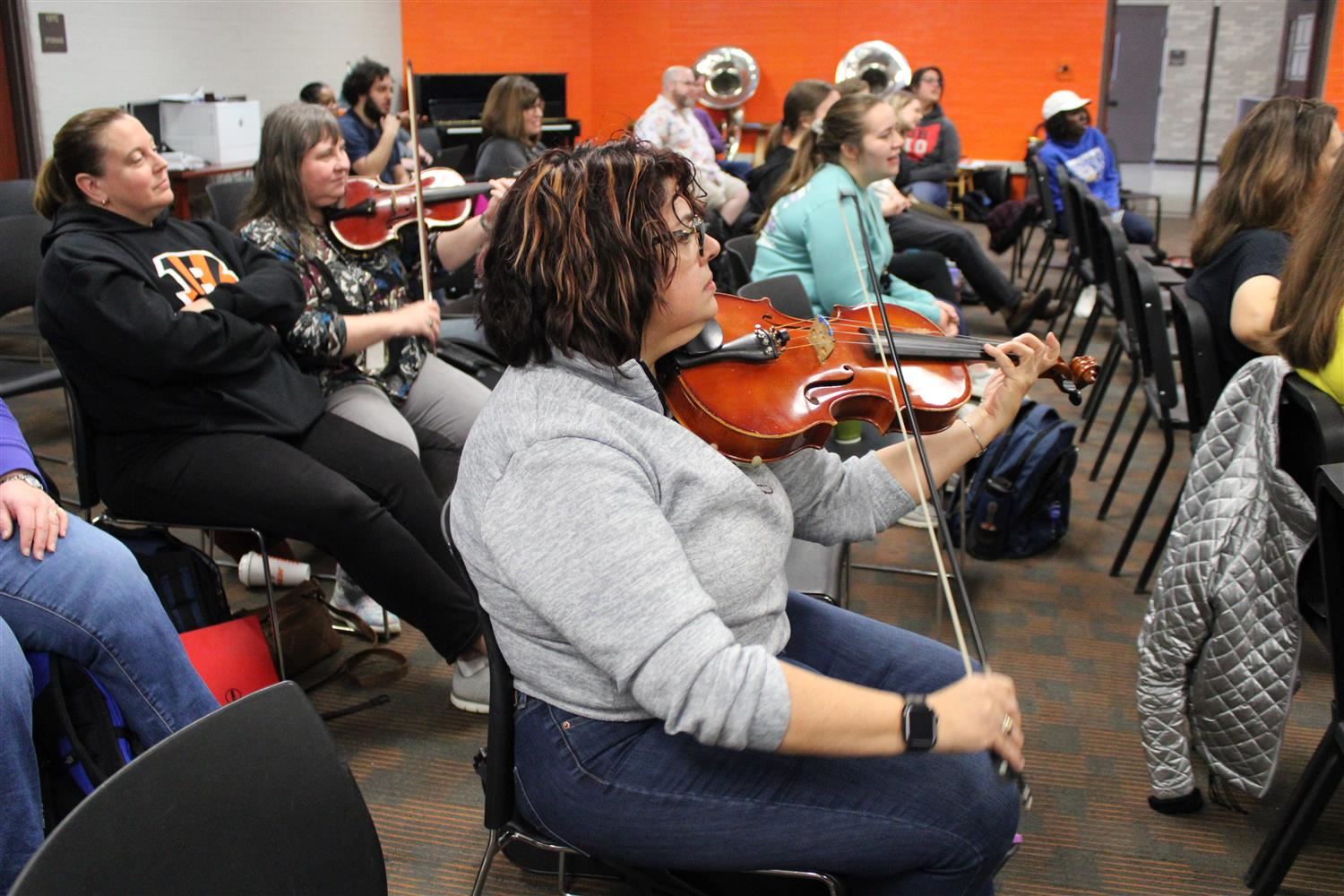 In The String Queens' pedagogy session, a metronome, d-major scale, and lively music combined to create a perfect arrangement. The String Queens showed that by adding culturally relevant music underneath a song or scale students learn to play, an instructor can make it more engaging.
"As you can see it just feels different," Isadore said. "Instead of it being just a technical exercise, now it has transformed into a beautiful piece of music that you can even program for a concert."
With the help of The String Queens, educators discovered unique ways to teach students how to hold a violin bow, introduce a lesson and set their classroom expectation bar high.
"The String Queens were incredible and had refreshing takes on education," said first-year CCS Music Teacher Kendell Edgerton. "It was very nice to get a different way of thinking from other professionals."
CCS partnered with Save the Music (STM), the leading music education nonprofit in the United States, to host its PD day. The String Queens were brought in as part of the instrument grant package awarded to four CCS elementary schools earlier this year. The grant package included professional development, impact measurement, and evaluation services from the Save The Music program team for 10 years.
In addition to The String Queens, CCS teachers are eager to obtain more knowledge, and greater proficiency in their craft learned from other knowledgeable individuals. Sessions included guitar basics, World Music Drumming, and integrating Soundtrap. From expectations to relationship and trust building, teachers gathered plenty of information to take back and utilize in their classrooms.
The day culminated with a memorable performance of The String Queens, followed by a standing ovation for the talented trio.
"Music fulfills students' emotional needs, creativity, physical needs, and mental needs," Fisher said. "Music fulfills several areas of our lives. It is the full package."
---