Return to Headlines
Woodward Park Mentorship Program Welcomes New Teachers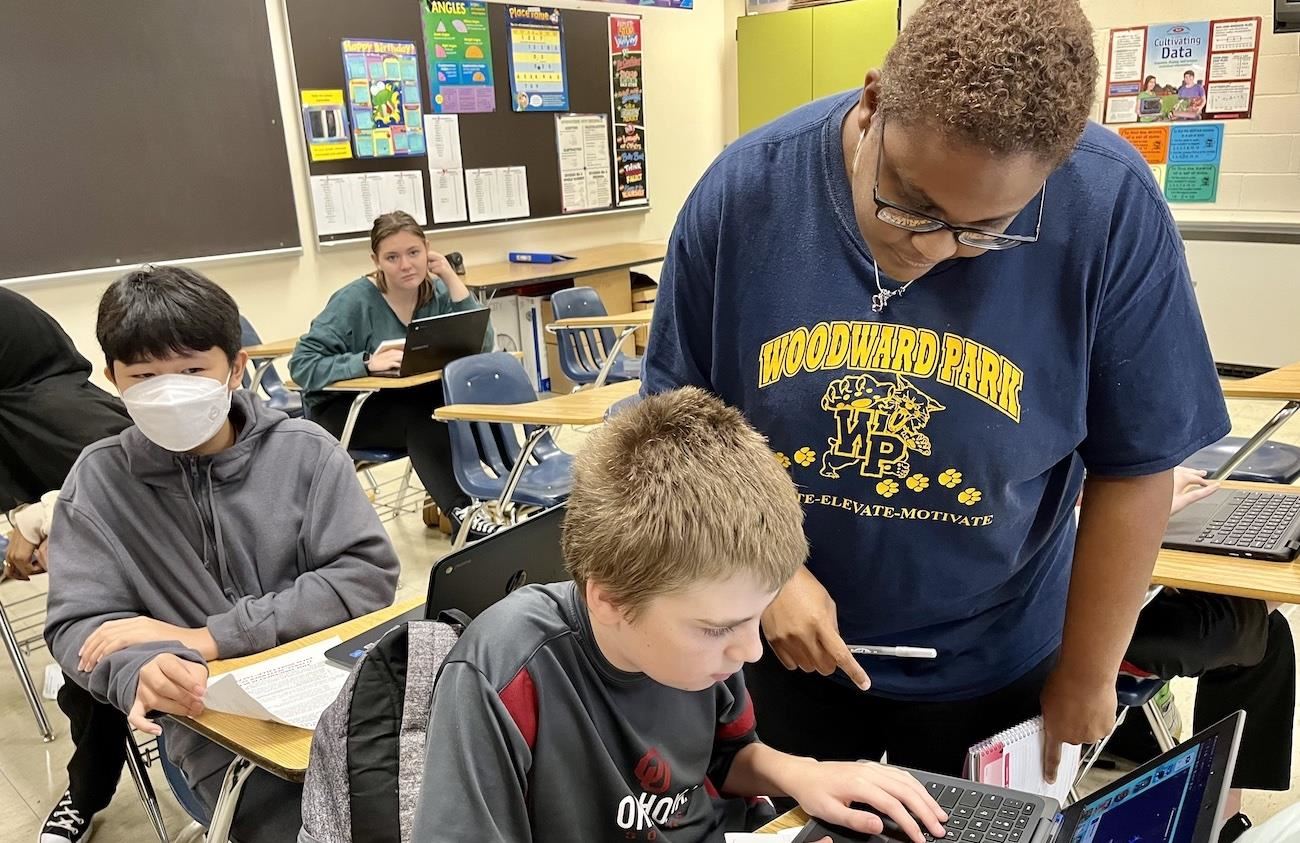 September 26, 2022 -- The faculty at Woodward Park is redefining what it means to be a mentor.
Eighth-grade mathematics teacher Danielle Berring describes the word "mentor" as "someone who is there for guidance, offers advice, and serves as a source of information."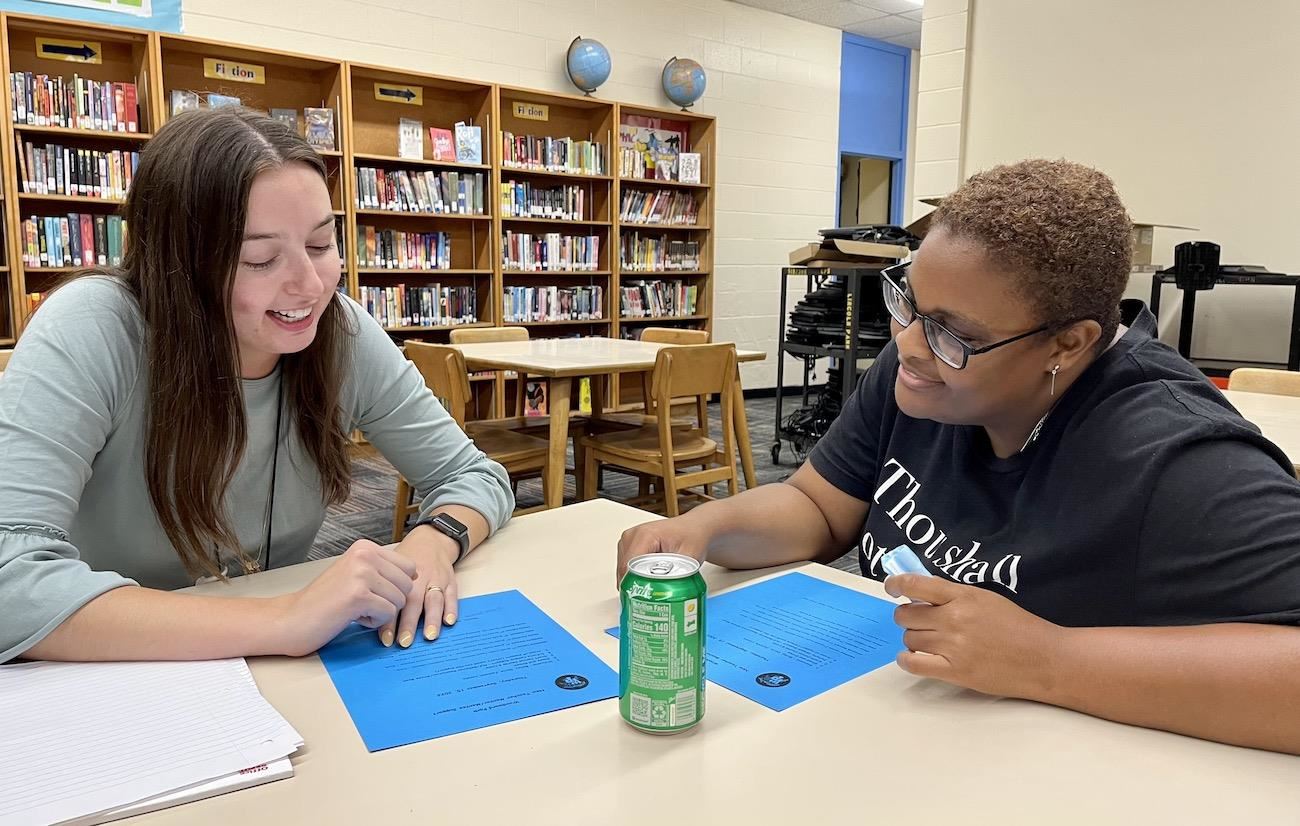 Berring has been teaching with Columbus City Schools since 2008 and is one of 20 faculty members involved in the New Teacher Mentorship Program. The program aims to provide new teachers with the tools and resources they need to be successful.
"I want the mentees to walk away feeling like we [the veteran staff] provided them with as much support as possible so that they can be as successful as possible," said Principal Paul Bailey. In addition, Woodward Park welcomed seven new first-year teachers to the school this year.
As part of the program, each new teacher (mentee) is paired with two veteran teachers (mentors). Content mentors are the schools' experts in the core subjects (language arts, mathematics, science, and social studies). Team mentors lead and guide a group of four mentees through building routines and procedures.
Berring serves as the content mentor for first-year mathematics teacher Abby Vollmer. The Ohio State University alum believes the program serves as a good model for welcoming first-year teachers into the classroom, school, and district.
"I definitely feel supported," said Volmer. "I don't feel isolated or like I'm on an island. The program gives me resources to help me be successful so that I don't have to worry about the million things that I don't know. I can ask questions and focus on the things that I do know."
The mentorship program kicked off for the first time at the beginning of the school year. Program members meet as a group once a month. At the same time, the mentors and mentees hold check-ins weekly throughout the first semester.
"At Woodward Park, we educate, elevate, and motivate," Bailey said. "If we can get the new teachers off on a good start and keep them strong, they'll be strong for our kids, and we'll have a strong learning community."
A second semester with the program is currently in discussion between Bailey, the mentors, and the mentees.
"If our new teachers feel that they need the continued support after the first semester, we'll make it happen," Bailey said.
---