Return to Headlines
South High School Students Selected for Fed Futures Pilot Program, Explore Potential Career Paths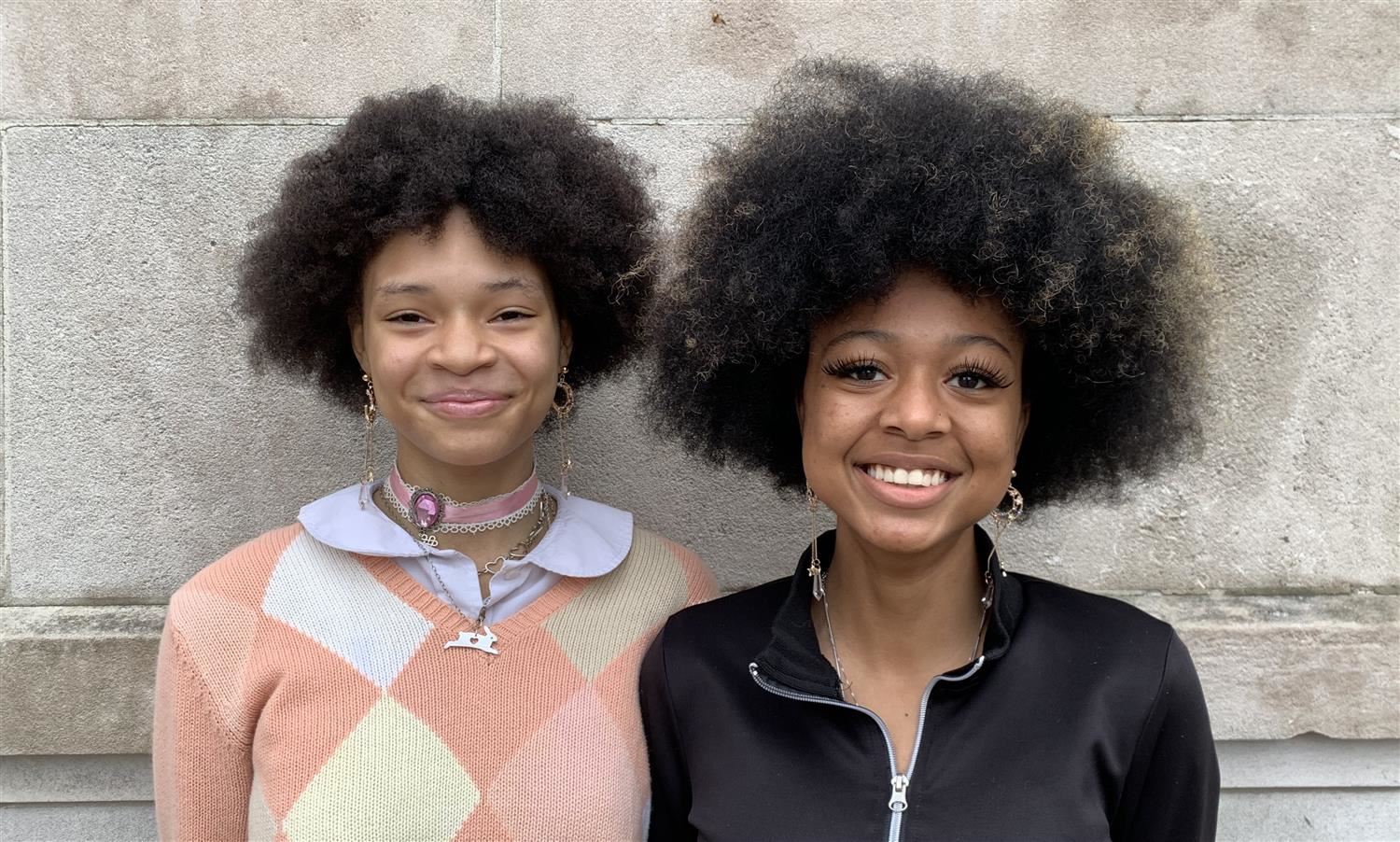 December 1, 2021 -- Two South High School sophomores recently landed after-school jobs most teenagers only dream of. They will not be working at a grocery store or a movie theater, like some of their peers. Instead, they will be working from home, being paid to learn and develop professional skills.
Amir Watkins-Usher and Malaya Martin are two of 12 students selected among the Federal Reserve's Fourth District, which includes all of Ohio and portions of Pennsylvania, Kentucky, and West Virginia, to participate in the Fed Future Professional Program (Fed Futures) pilot program. It is a four-year paid internship that includes professional development, job shadowing, and hands-on work experience. According to the Federal Reserve Bank of Cleveland, the goal of the program is to encourage high school students, specifically in underserved communities, to think about economics and other areas within the financial industry as possible careers, develop a diverse pool of future intern/employee candidates in the finance and economics fields, and support racial equity initiatives throughout the Federal Reserve System.
"This is such a great opportunity for them—to have a steady paycheck coming in while continuing their studies and gaining new skills to expand their options," said Assistant Principal Bao Lam, who encouraged the students to apply to the program.
Applications for the pilot program were accepted from sophomores with a minimum grade point average of 2.5. They were also required to write a short essay about themselves and why they wanted to participate in the program.
"I had been job searching for a while and was a little nervous, but decided to take a chance and apply," said Watkins-Usher. "I'm so glad I did. It's going to be a great learning experience."
Martin added, "I'm not sure yet that this is the career path I will choose because I'm also interested in nursing, but I want to keep my options open. This opportunity will also help me prepare for the future—learning new skills and learning to manage my time well."
The program began in November and will span throughout their high school years and into their first year out of high school. During the school year, Martin and Watkins-Usher will engage in two-hour virtual professional development sessions and meet with a Fed Futures mentor to discuss those sessions and what support they need. This experience will lead to a 20-hour-per-week summer job shadowing opportunity.
While the internship is just getting started, both girls are eager to explore the finance and economics industry. The hard-working students agreed that seeing how proud their parents were, was one of the biggest highlights of being selected.
"My dad was so excited and proud," Watkins-Usher shared. "To see his only daughter get to experience things and explore opportunities he never had, he was just really happy, and I am too."