Return to Headlines
Community Partner Provides Free Shoes to Every Student at West Broad Elementary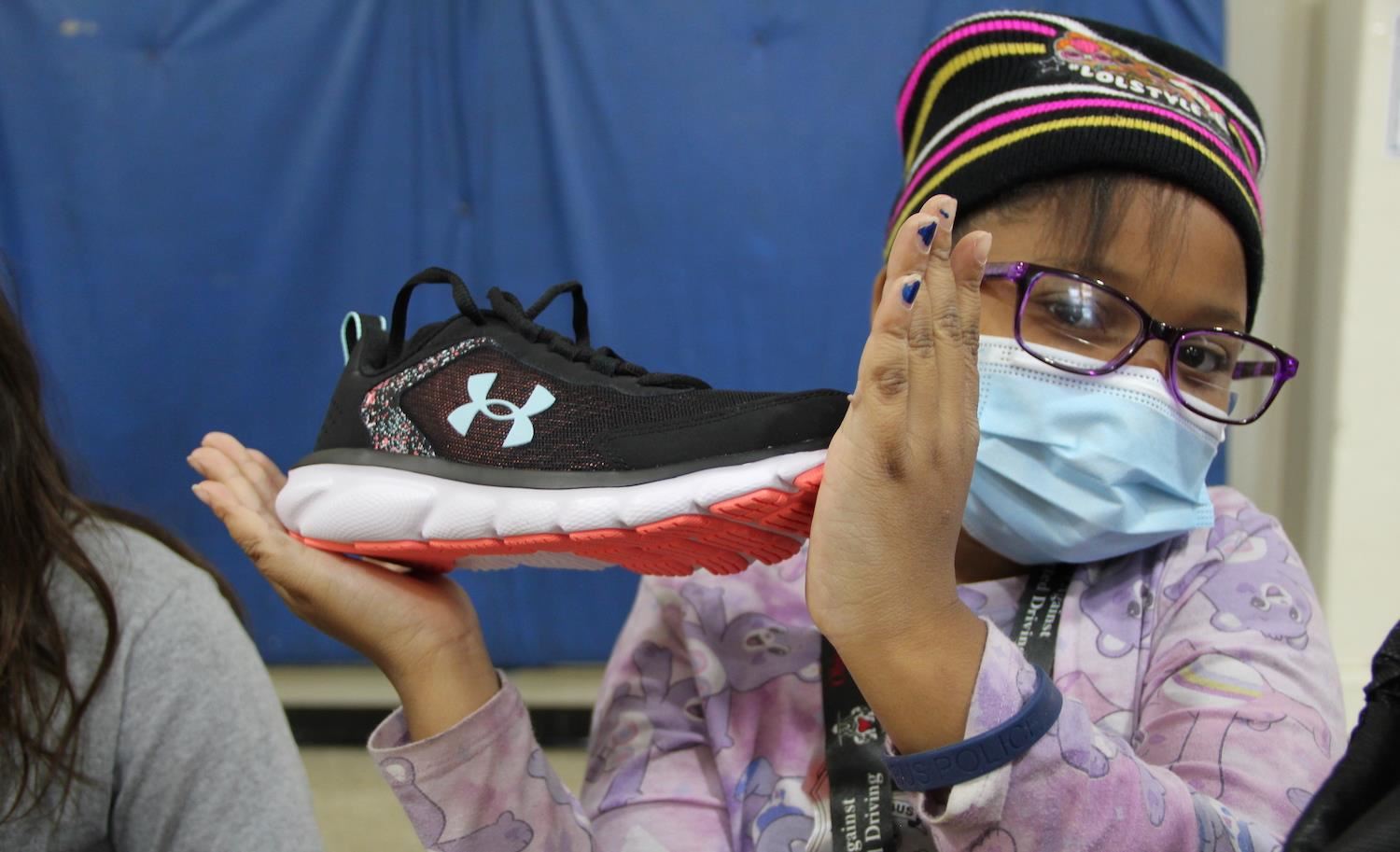 December 1, 2021 -- Armed with hundreds of red and green wrapped shoeboxes, volunteers with Rock City Church spent the entire school day at West Broad Elementary School making sure every student had a brand new pair of sneakers, and that's not all. Every student also received a nylon goodie bag, a new pair of socks, pencils, stickers, and a lanyard.
"The partnership with Columbus City Schools and Rock City Church started ten years ago when our pastor met a student who needed a pair of shoes," said Rock City's Outreach Coordinator, Kim Smith. "Giving these students a new pair of sneakers opens the door to bring so much hope and joy to the holiday season."
"Oh, I can feel your toe," one of the volunteers told a second grader who was sporting a new pair of size 3 hot pink Under Armour sneakers. "They fit perfectly. How do they feel," she asked the student. "So good," the student answered.
Jasmine, another second grader at West Broad liked her shoes so much she took them out of the box to look at them one more time before going back to class.
"I like the color the best," said Jasmine. "They are black, pink, white and blue. They are perfect."
"This shoe giveaway fills my heart," said Smith. "Students are overjoyed with something as simple as a new pair of shoes."
Because several Rock City Church members are members of the law enforcement community, Columbus police, deputies with the Franklin County Sheriff's Office and troopers with the Ohio State Highway Patrol were also at West Broad Elementary. Many were helping students find the right shoe size.
"My shoes fit really well," said Alex.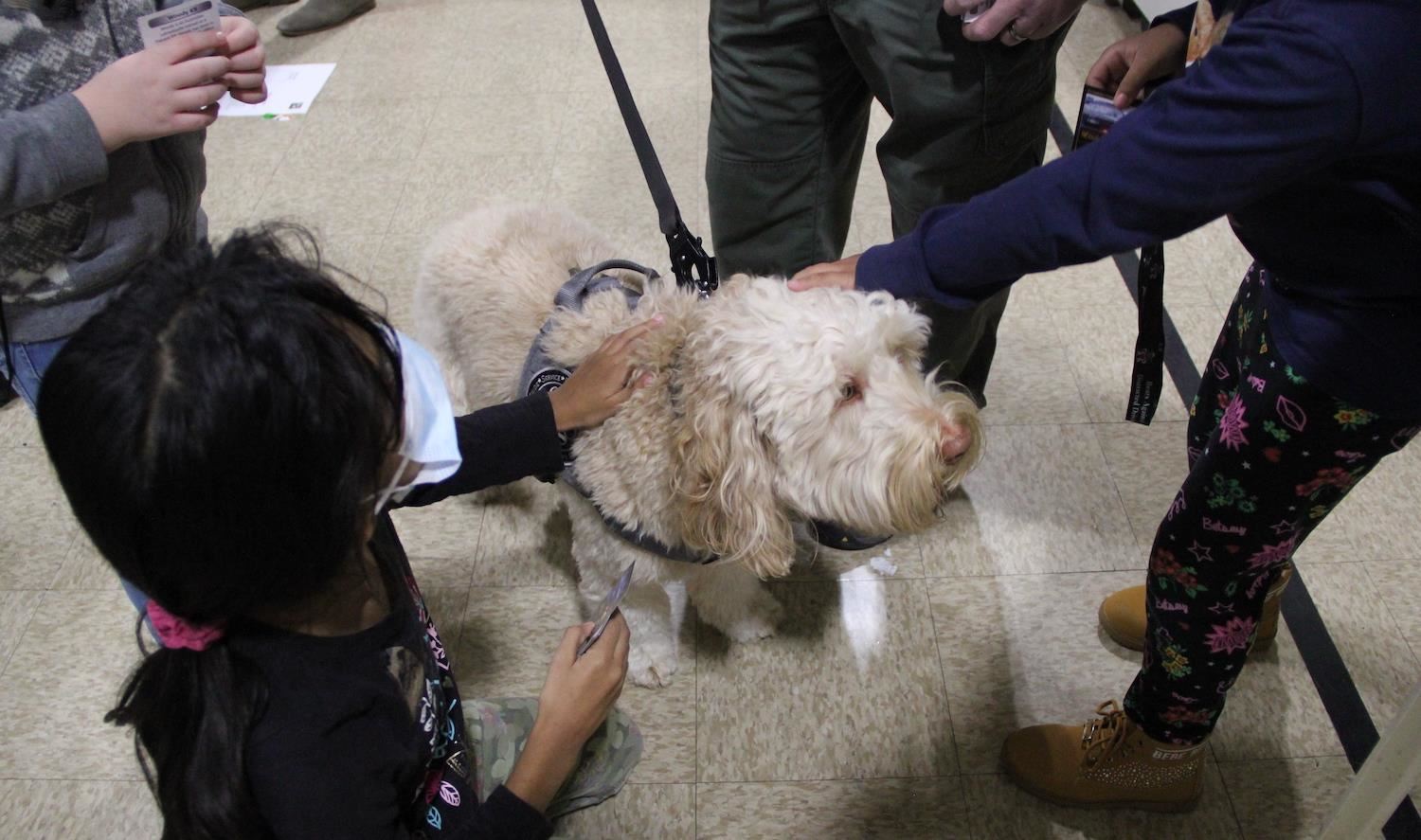 What Alex liked just as much as his new pair of shoes was visiting with "Woody" and "Mattis." Woody is an Australian Labradoodle trained as a therapy K9. "Mattis" is an English Labrador who was the first law enforcement Therapy K9 in the State of Ohio. Both dogs, who are the K9 unit at Franklin County Sheriff's office, spent the day at West Broad.
"Oh, he is so soft," said one student. Another asked Woody's handler if the dog did any tricks. "He sure does," replied the deputy who got Woody to lie down immediately just by raising his left arm. For hours, the dogs let hundreds of students rub their bellies, pat their heads, play with their furry ears and snuggle them. The dogs didn't bark once.
"This event is about showing our students how much they are loved by this west side community," said Cindy Leonard, the Community Liaison for West Broad Elementary School.
West Broad Elementary is one of ten schools where Rock City Church plans to distribute shoes between now and when schools close for winter break.