Return to Headlines
New Higher Education-Focused Partnership Announced for Future CCS Graduates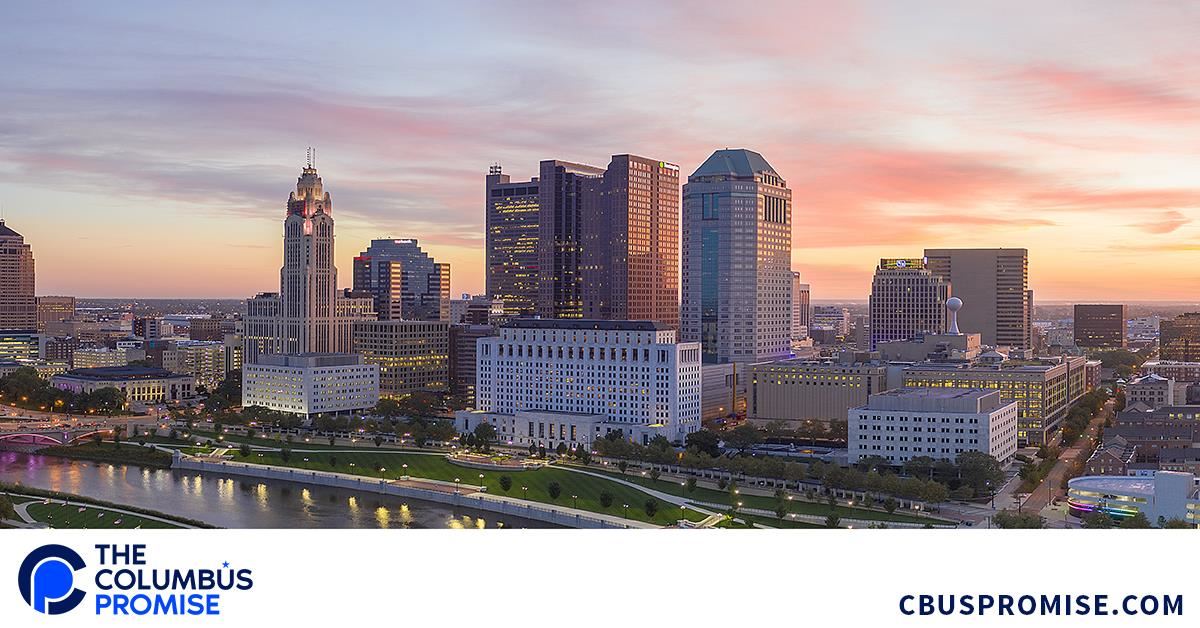 New Initiative Gives Graduating Seniors Full Scholarship to Columbus State Community College
November 11, 2021 -- Earlier today, Columbus City Schools leaders joined the City of Columbus, Columbus State Community College, I Know I Can, and business leaders to announce an initiative aimed at Columbus City Schools seniors and soon-to-be graduates. The new program, the Columbus Promise, will provide free tuition for CCS seniors to attend Columbus State and continue their education after high school. Columbus Promise launches this school year, and current seniors will be able to submit online applications starting in mid-November.
"We know the reality is that all students may not attend a four-year university, but we want students to understand college is a real and attainable goal," said Superintendent/CEO Dr. Talisa Dixon. "The Columbus Promise presents a historic opportunity for Columbus City Schools students and families. This initiative is a promise and commitment from our city leaders and partners that creates a new pathway to higher education for students, and the education and experiences they gain at Columbus State will open countless doors in emerging career fields."
The Columbus Promise is modeled after national promise programs with a local vision for creating new college and career opportunities for CCS students. Graduating seniors can attend Columbus State full or part-time enrolled in a two-year degree or certificate program. There is no minimum high school GPA requirement for eligibility; however, students must maintain a 2.0 GPA to remain eligible to keep their Columbus Promise scholarship. In addition to tuition and fee assistance, Columbus Promise Scholars will receive $1,000 annually for transportation, books, and other living expenses.
CCS will host a Virtual Family Engagement Session on Thursday, November 11, from 6:00 - 7:00 p.m., to share more information about this incredible opportunity. Families can sign up to attend the session at ccsoh.us/RSVP.
To learn more about the Columbus Promise, including how to apply, visit www.CbusPromise.com.