Return to Headlines
Students Visit "Jurassic" Franklin Park On Special Field Trip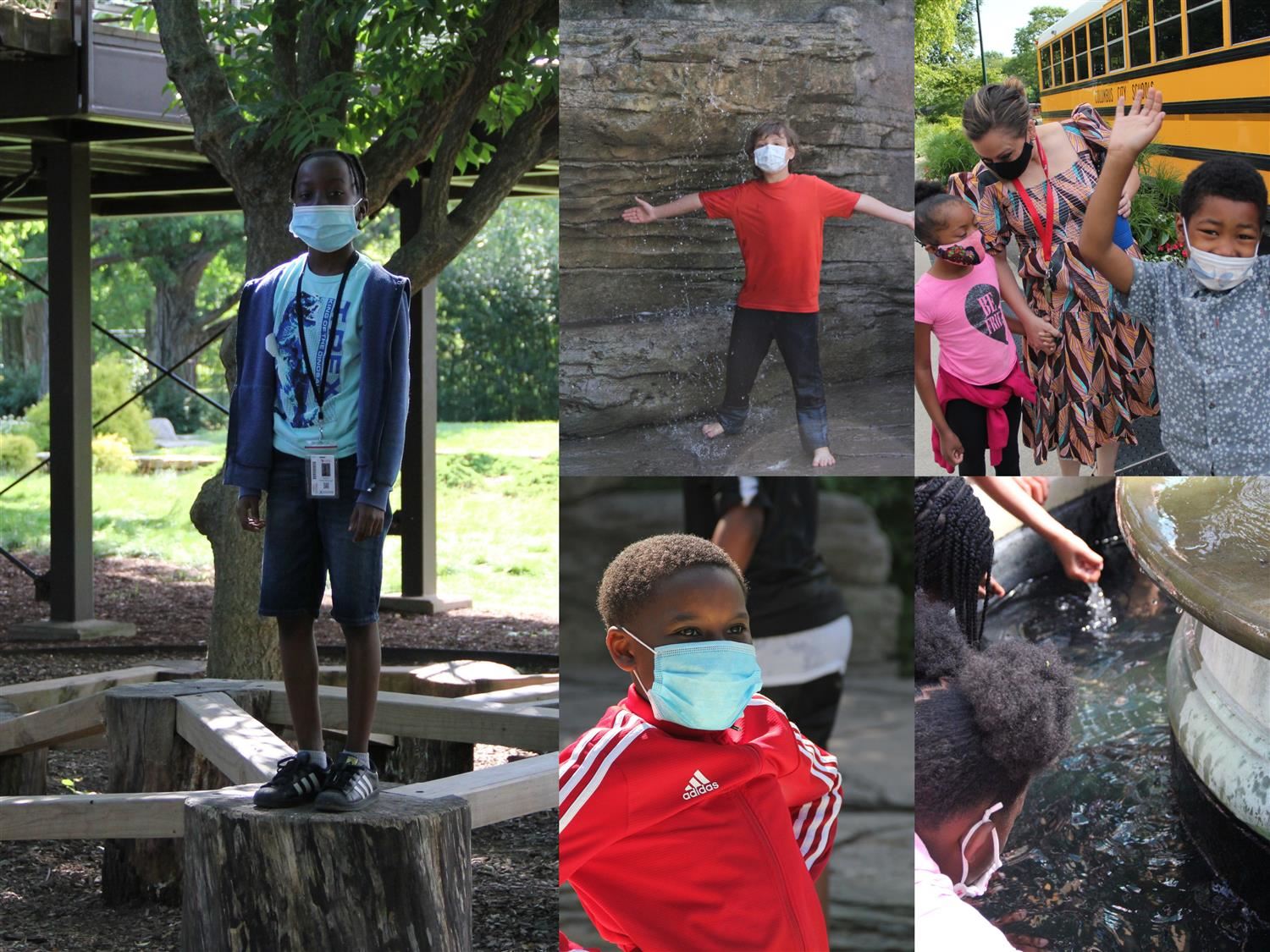 June 23, 2021 -- Franklin Park Conservatory opened an hour early just so more than 250 Columbus City Schools students from three elementary schools could have the place all to themselves. With name tags on their backs and IDs around their necks, students from Livingston, Shady Lane, and Scottwood Elementary Schools got to explore 13 acres of botanical wonder and art.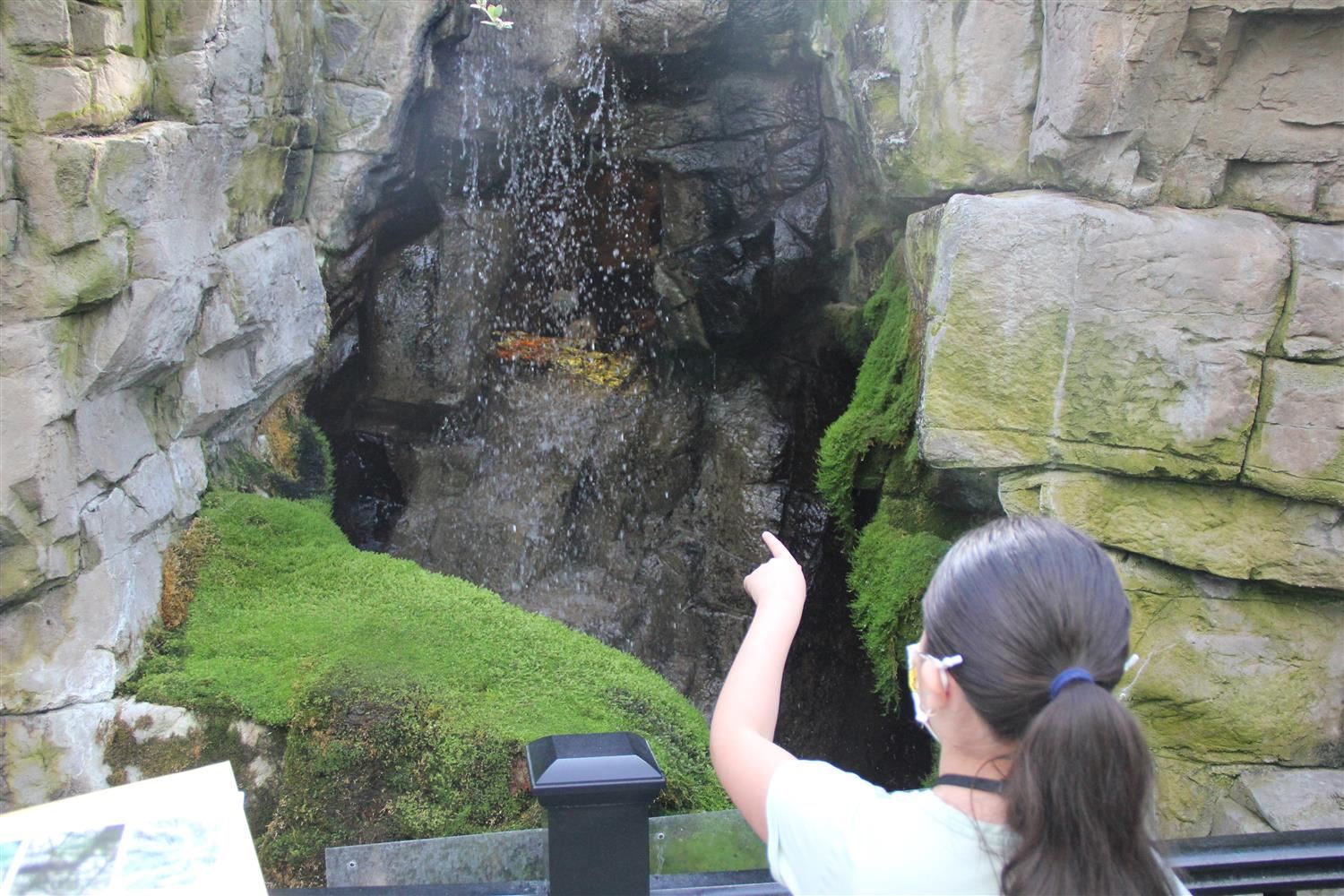 "This is magical -- no, it's better than magical," said Dr. Dan Burke, Special Education Coordinator for the 2021 Summer Experience program. "We had so many challenges in the last year with COVID; it's essential that we provide opportunities for all our students and their families."
Leading up to the field trip, students have been studying dinosaurs. The trip to "Jurassic" Franklin Park was a prehistoric plant scavenger hunt. The assignment was to find as many plants and trees that were around when dinosaurs roamed the earth.
"Look at all that moss," one teacher said to her students. Moss, like ferns, were around with the dinosaurs, and there was plenty of moss and ferns for the young learners to see inside the Himalayan exhibit.
"Take a deep breath even with your mask on. Can you smell the sweetness?" asked Emma Corbin, the principal for the 2021 Summer Experience at CCS. "This place is amazing, and I'm so glad our students are here. Students are using all of their senses -- well, maybe not taste."
"Look up; have you ever seen a tree that tall, growing inside?" said Rebecca Wiseman, a first-grade teacher at Scottwood Elementary School. Inside the Conservatory's Palm House, Wiseman and fellow teacher Jacqueline Warren pointed out the Lacey Tree Fern to the students. The Lacey Tree Fern is even older than the dinosaurs.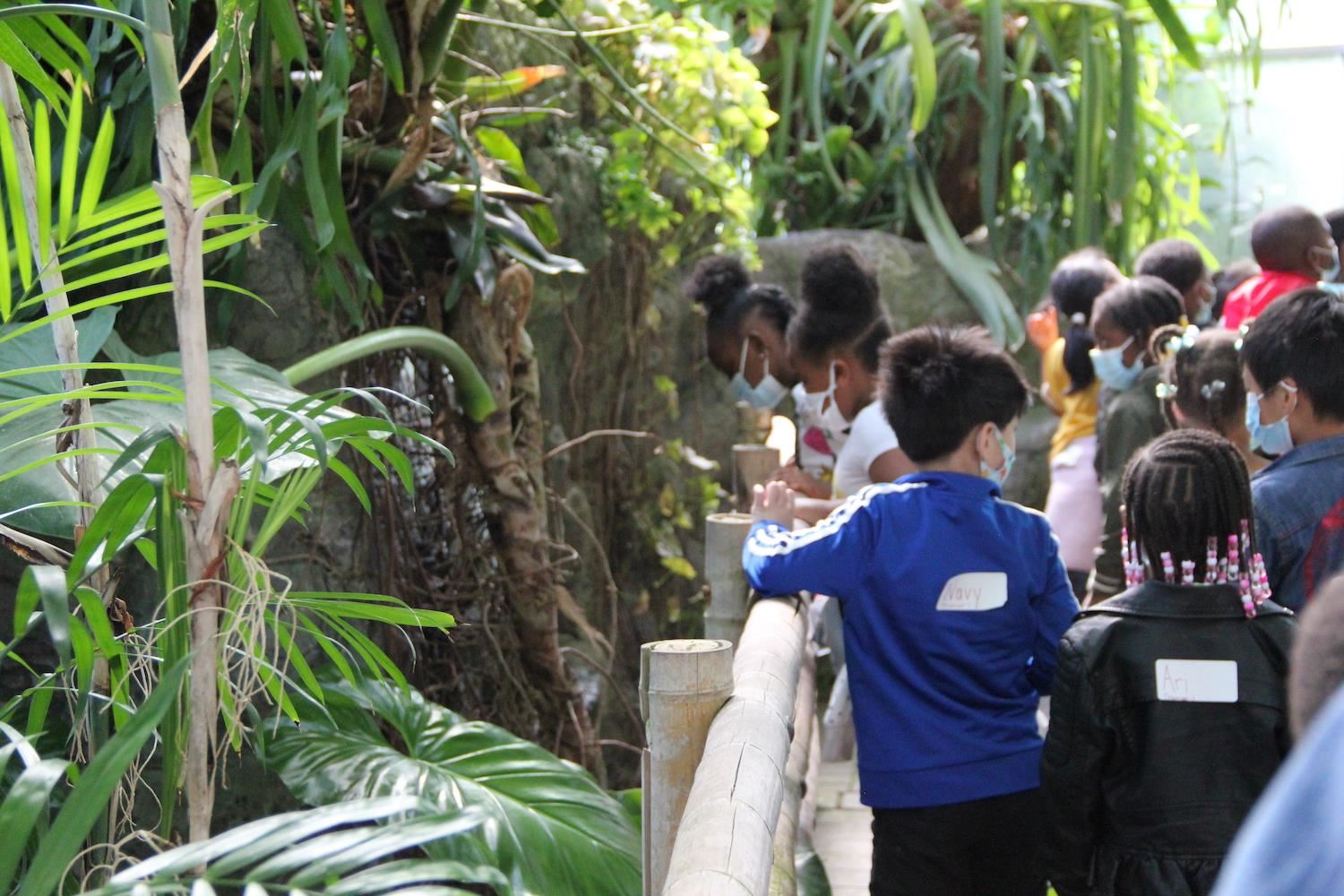 "Why is this place called the Palm House?" asked Wiseman. Because of all the palm trees, the students replied in unison.
Students also hunted for prehistoric plants outside too. Since this was a self-guided tour, teachers also included stops at the children's play area and the Paul Busse Railway. This outdoor exhibit includes over 1,000 feet of track where model trains whizz through tunnels and garden-themed destinations.
"The students loved Fairytale Land and the Wild West Town the most, I think," said Wiseman.
Speaking of love, you could feel it at the splash pad inside the children's garden. A foot of water inside a bean-shaped rock pool yielded the biggest smiles and loudest laughs from a group of special education students.
It's cold, one student shouted. Another put both of his hands underwater while another student flirted near a gentle waterfall where water trickled down into the pool. A teacher exclaimed, "this is life."
"Look at how happy these students are," said Corbin. "Too bad we can't come here every day."
Before boarding the bus to go back to school, each teacher was given a large manila envelope that contained cut-out, cardboard dinosaur bones, and body parts for students to assemble when they return to the classroom—a little reminder of the greatness they experienced at Franklin Park Conservatory.