Return to Headlines
Inauguration Provides "Live" History Lesson for Columbus City School Students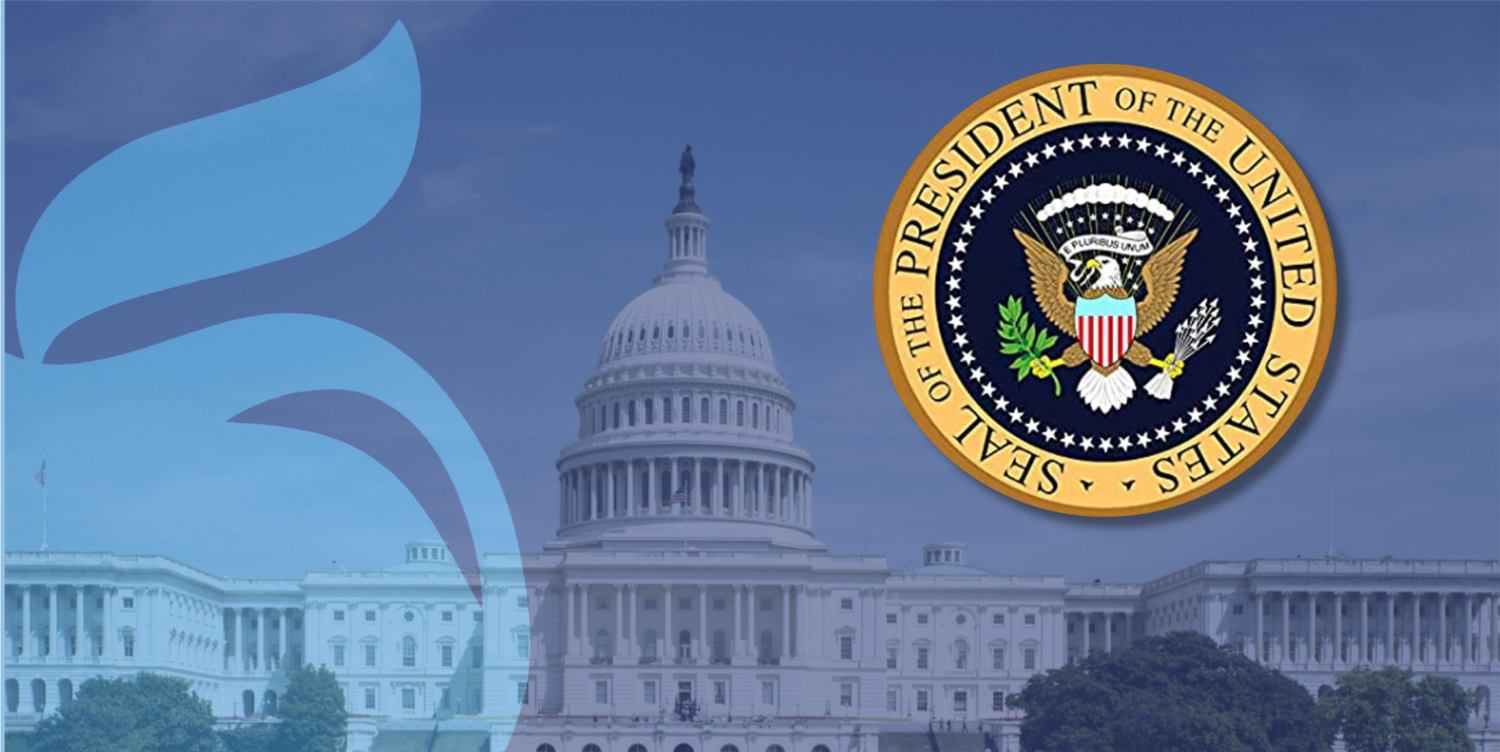 January 20, 2020 — Students in Ms. Simmons' government and global affairs class at Northland High School got a "live" history lesson today on the transfer of power when the United States elects a new president. Because the class meets at 11:35 on Wednesdays, Ms. Simmons and her students spent their virtual class watching the Inauguration as it was happening. For many students, this was their first inauguration.
"This was the first time I ever watched an inauguration," said senior Jaylen Broadus. "I really wanted to watch it because Kamala Harris is the first woman of color to be Vice-President."
Along with the rest of the nation, these students learned that Joe Biden is the oldest President of the United States. The oath of office that President Biden took is only 35 words. Students shared that the words "swear, faithfully, and U.S. Constitution" are the most important ones in the oath.
Vice President Kamala Harris took office first. As she was sworn in as our country's Vice President or second in command, the students learned that Harris placed her hand on the same bible Thurgood Marshall used when he became the first African American U.S. Supreme Court Justice.
Another one of Ms. Simmons' students noticed that former President Donald Trump was not there. "I thought it was weird and sent the wrong message to the world," she said. Senior Jaylen Broadus agreed. "It wasn't right," said Jaylen. "This day isn't about Donald Trump. What kind of message does it send to the followers of Donald Trump that he wasn't there? Is that someone you want to follow?" From the television coverage, the students saw that former presidents, including Barack Obama, George Bush, and Bill Clinton, all attended today's inauguration.
Along with the live broadcast, Ms. Simmons also used something called a "jam board" so her students could use electronic post-it notes to share their thoughts and feelings about what they heard and saw during the inaugural proceedings.
"I wanted today's lesson to teach my students that you can have a transfer of leadership without a revolt," said Ms. Simmons. "So much of this past year has been about the pandemic, inequality, and racial injustice. Students are struggling with how to express themselves based on what they see on television. I am trying to teach them to develop evidence and arguments to express their claims peacefully."
While this inauguration was a first for many of the students, it is not uncommon for Simmons to use current events in her daily instruction. "I really appreciate Ms. Simmons," said Broadus. "She uses real-life events to teach us about history."
Simmons and her students also dissected Biden's first presidential speech after taking the oath of office. "Biden set some goals and talked about familiar topics including the health pandemic, unity, and racial injustice," said Simmons. "I shared with my students that we will have to see how the president reaches these goals in the coming weeks, months, and years."
While some in the class expressed hope after watching the inauguration, others were a little more reflective. "Today is the start of the recovery period," said senior Jaylen Broadus. "Hopefully, this country has not been harmed too much. I am going to watch President Biden and see what he does when it comes to how we treat other people and put an end to bias."