Return to Headlines
Columbus Global Academy Girls Build Confidence With ROX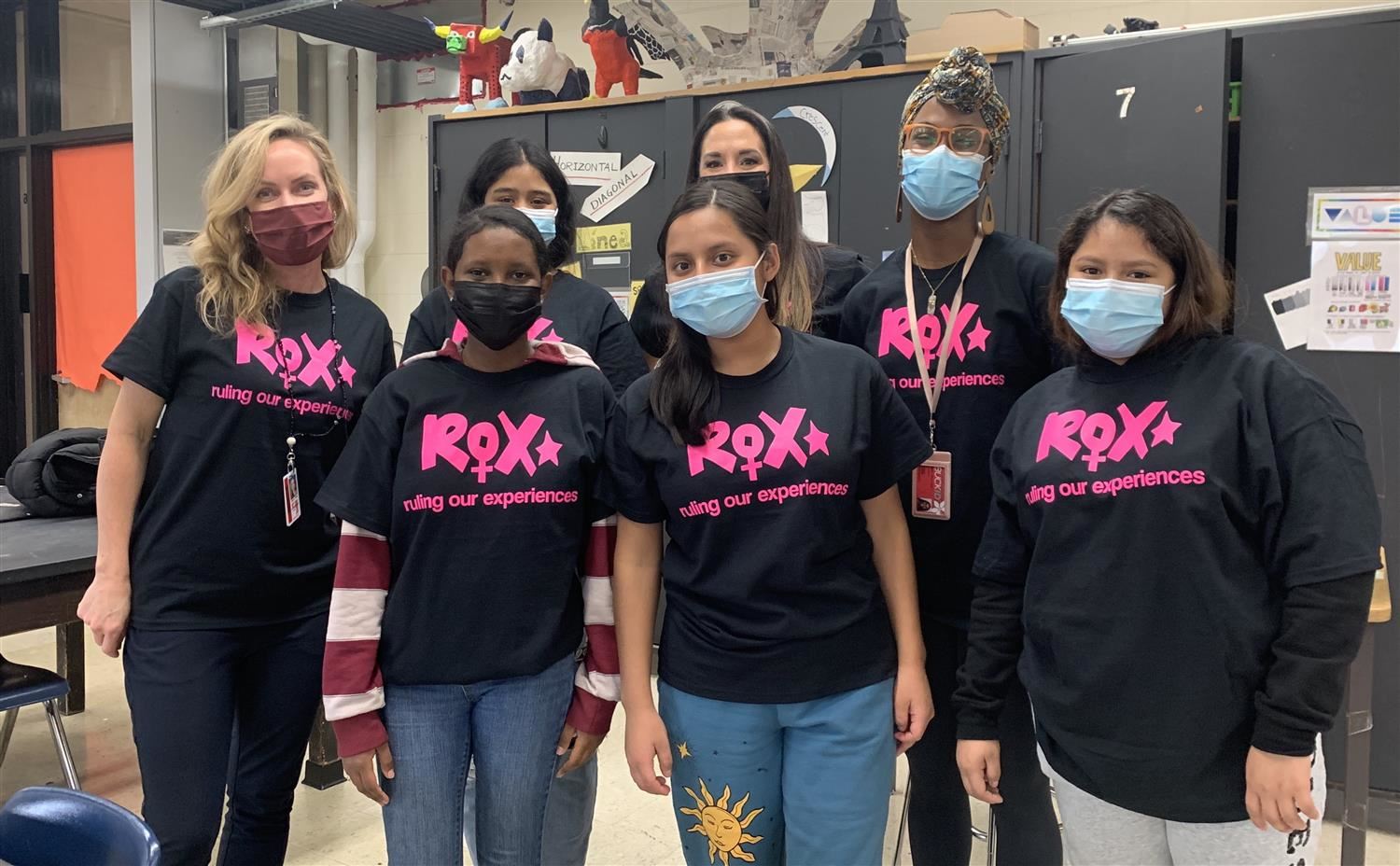 December 13, 2021 - Today's girls are facing tremendous challenges. According to a poll conducted by YPulse, a polling firm that focuses on tweens and teens, girls' confidence levels drop by 30% between the ages of eight to 14. The poll revealed that boys experience some bumps in confidence entering their teens, but not to the extent of girls. What's more, for most girls, this confidence gap fails to close once opened.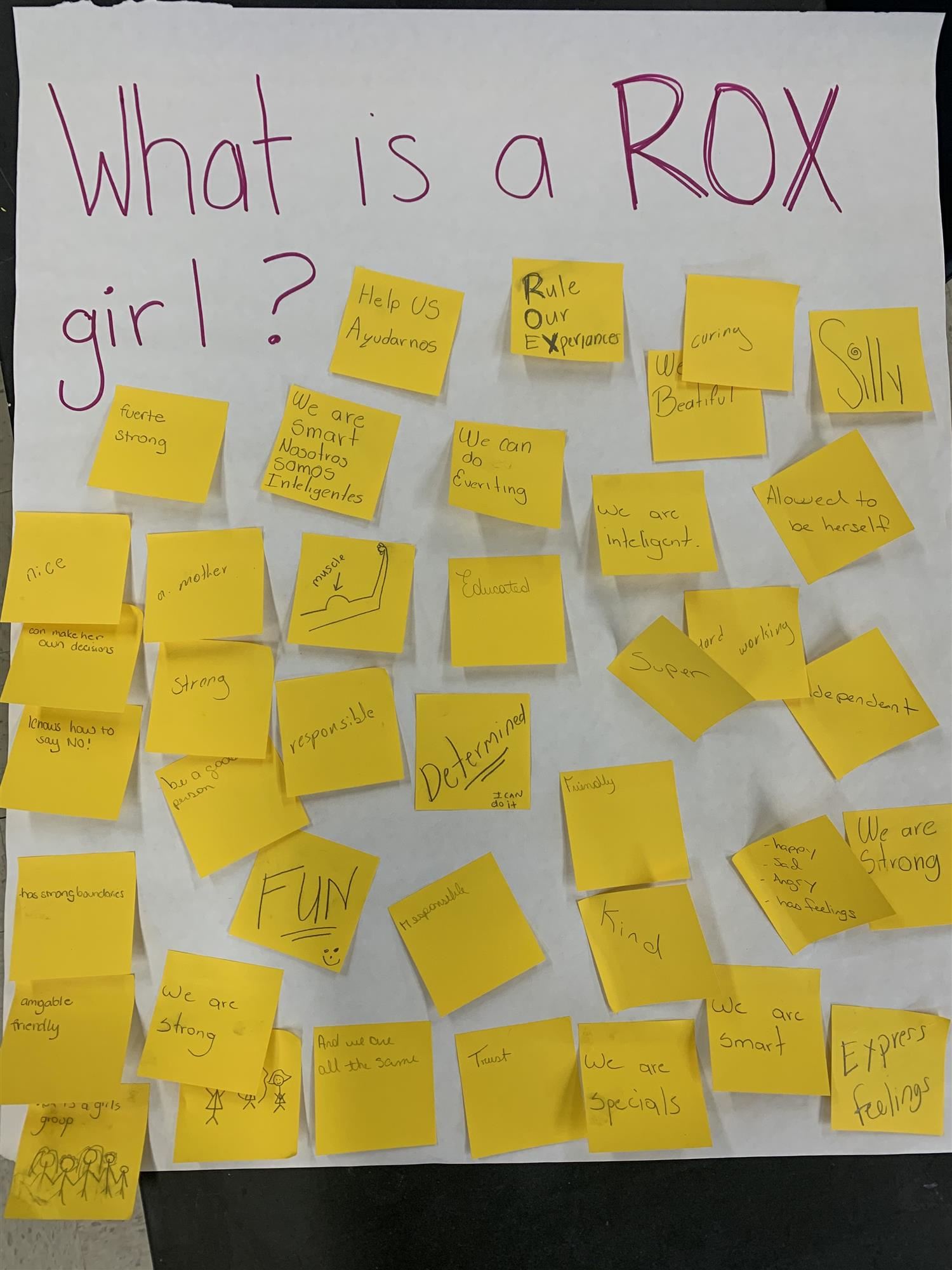 Take the typical challenges young girls face and add moving to a new country with little or no language fluency. These are the challenges confronted by girls at Columbus Global Academy (CGA), but they aren't doing it alone. School Psychologist Jessica Irwin and School Counselor Angela M. Smith are working hard to equip CGA girls with the skills needed to navigate these challenges. They are trained and licensed facilitators for Ruling Our eXperiences (ROX).
ROX is a non-profit organization whose mission is to create generations of confident girls who control their own relationships, experiences, decisions, and futures. They train and license school counselors, social workers, and licensed educators to deliver evidence-based programs to girls in grades 5-12 in their schools and community organizations.
"Our girls here are not only learning to have voices as young women, they are each learning to have a voice in the US. And many of them have had a traumatic journey," Smith said.
Students at Columbus Global Academy are between the ages of 11 and 21, at the Pre-Functional ESL Proficiency Level, and are either a recent arrival to the US, from a refugee camp or country torn apart by war or natural disaster, have little or no formal education, have little or no literacy in their native language, or are over 18, but have high school transcripts from their home country and can graduate before their 22nd birthday.
"Due to our girls' circumstances, having ROX here is especially important," explained Irwin. "It's different from what they learn in a regular classroom. We are focused on developing emotional intelligence and communication skills, building trust, and learning to be assertive."
The program provides a 20-lesson curriculum that has been validated with more than 10,000 girls since 2006. The elementary and secondary curricula focus on team building, healthy communication, dealing with girl drama/bullying, healthy relationships, navigating social media, body image, support systems, sexual harassment, safety and violence prevention, stress and coping, academic and career development and leadership.
Each 45-minute session begins with an ice breaker activity before diving into the lesson. The girls are currently learning about assertive communication utilizing the "I statement" model for assertive speech: I feel...When you...Because...I need you to…
While they have only had three sessions, Smith and Irwin have both noticed positive changes.
"I'm already seeing an increase in confidence with the girls." Smith said. "We only have them for two years before they go to their home schools, and this program provides such a great foundation for them before they leave."
More information on ROX can be found at Ruling Our eXperiences.