Return to Headlines
Superintendent's Message to the CCS Community - December 4, 2020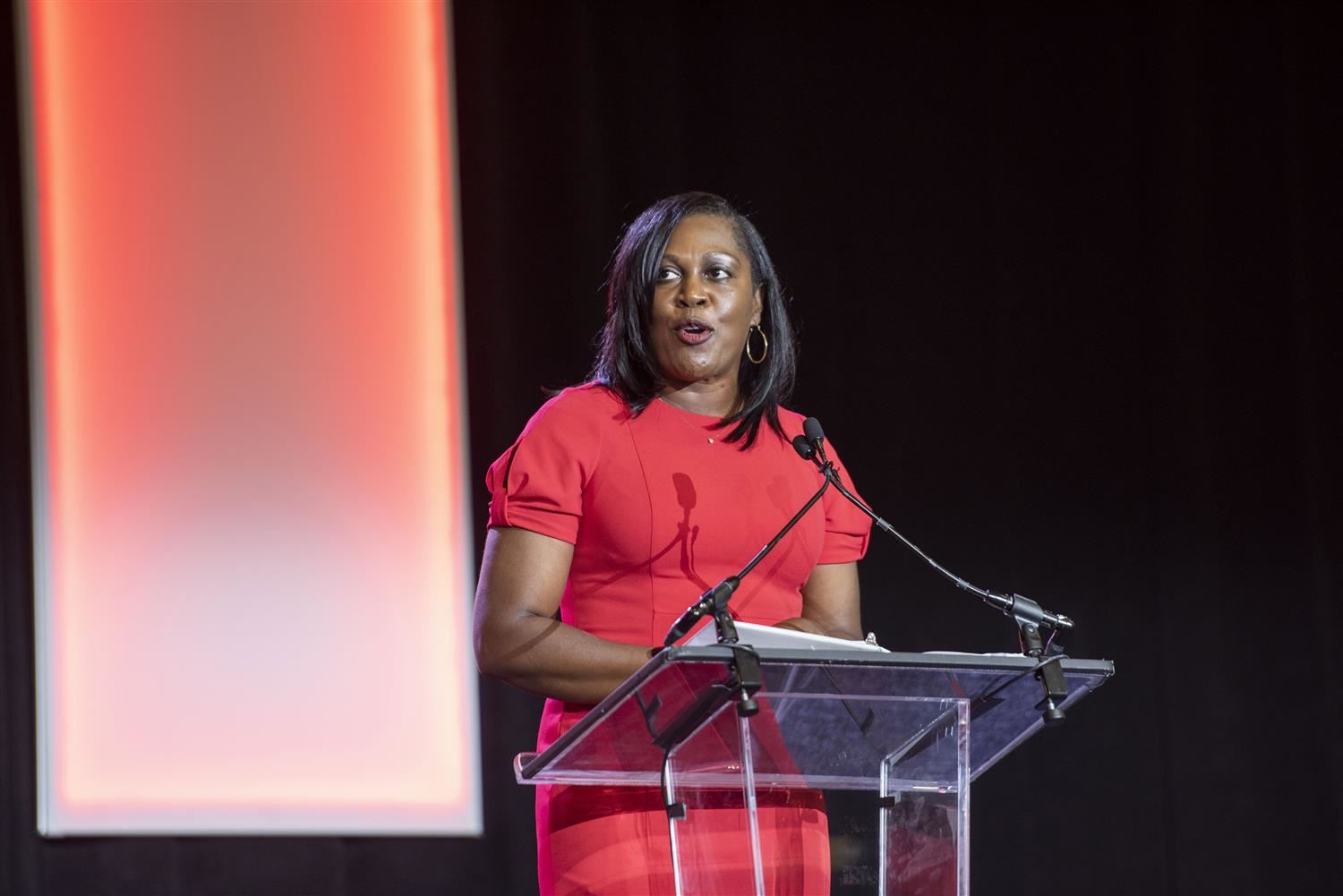 Dear CCS Community,
I hope that everyone in our school community had an enjoyable and restful holiday week over the Thanksgiving break. This is a critical time, especially with everything that has happened this year, to find time to relax, recharge, and spend time with loved ones.
As we are now into December and looking forward to the new year, I want to take this opportunity to update our community on the message I delivered to our secondary teachers (grades 6-12) this week.
It's been nine months since we have seen many of our students, and what we are learning is that their needs are great. Our students are being impacted by this pandemic in ways that we cannot imagine, and they need us in a very different way. They need us to be more compassionate and more flexible.
In the spirit of giving grace, I have asked that all of our secondary teachers focus less on course content and curriculum pacing and more on connecting with our students and prioritizing their well-being.
Nothing is normal right now, and that's ok. What will get us through this and back to some semblance of normalcy are connections and relationships. I am asking that our educators and school staff take the time to build meaningful connections with students, even if it means we don't cover all of the course content this year. Our Secondary Curriculum team has developed course-specific recommendations for prioritizing content this year so we know what must be covered.
Please understand this, by no means are we lowering our expectations. We still expect to provide meaningful educational opportunities for all students. What we are doing is adapting and being responsive to the needs of our students during this pandemic.
Here are two student-centered initiatives that will help us accomplish this goal.
1. Opportunities to Improve a Final Quarter Grade
We have established a process for any secondary student (grades 6-12) who wants to improve their final quarter grade in any of the first three grading periods. Students may improve that grade by completing a Student Progress Plan with their course teacher.
The specific requirements of a Student Progress Plan will be determined by the student's teacher in consultation with the student and their parent/guardian. The Plan will identify the student's steps to improve their grade and those additional supports the student needs to be successful. The student must complete assignments/tasks in the Student Progress Plan within three weeks of establishing the Plan.
For each quarter, up to two days will be converted to asynchronous learning days for students at the discretion of each school. Teachers will use these asynchronous days to connect with students to develop a Student Progress Plan.
2. Graduation Requirements
This week, the Board of Education approved a resolution to waive the long-standing requirement in Columbus City Schools that high school students complete at least one credit of internship and one credit of technology in order to graduate.
During one of my recent Virtual Family Engagement "Super" Sessions through the Department of Engagement, I heard directly from members of our Class of 2021 and their families who raised questions about the requirements during this pandemic. We certainly do not take lightly the waiving of graduation requirements, but it is a necessary step to help our senior students during this pandemic.
The updated requirements apply to students graduating at the end of the 2020-2021 school year. The District's internship credit and technology credit requirements remain for the graduating Class of 2022 and beyond.
Stakeholder Surveys
Getting feedback directly from stakeholders is an important endeavor for any organization but especially so for our school district during this pandemic. I want to remind you of a couple of current, ongoing surveys and some on the near horizon. We do not want to over-survey our community, but there are certain pieces of feedback we need to help inform our planning and decision-making.
Here is what we are working on:
CCS is currently undertaking a professional survey by Saperstein Associates, an independent, local research firm to collect feedback about our families' remote learning experiences and about returning to in-person, blended learning in January. Families can expect to receive a telephone call or email this month inviting them to participate in the short survey.

Families and educators should have recently received an email with a survey regarding our long-term strategic planning process. CCS is partnering with Battelle for Kids to engage the community in developing its strategic plan. As part of that process, we need to hear from various stakeholders about the current state of the district.

In the coming months, we will also be asking for feedback from our families around social-emotional learning and school climate, technology, and our Facilities Master Plan. I hope that you take the time to provide your feedback and make your voice heard in our planning and decision-making process.
Franklin County Alert Level
Yesterday, Governor DeWine announced Franklin County moved from purple to red in the Ohio Public Health Advisory System. In a joint statement released today by Columbus Public Health and Franklin County Public Health, officials stressed that this lower level does NOT mean our community is at less risk of being infected by COVID-19.
The statement reads:
"We find ourselves in an elevated plateau – meaning we are currently holding at considerably high levels of new cases, hospitalizations, ICU bed occupancy and outpatient visits. Cases remain very high at 627 cases per 100,000 residents, compared to a month ago when the average was only 267. Our positivity rate also now stands at 18 percent -- up from 14 percent just one week ago. We must remain vigilant to do all we can to stop the spread of COVID-19 in our community to protect the health of those we love, preserve our healthcare system and allow us the additional time needed until a vaccine is widely available."
The Columbus and Franklin County Stay at Home Advisory remains in effect until December 18. I urge everyone in our community to always wear a mask if you must go out, keep a six-foot social distance from others, and wash your hands often. We must all do our part to limit the spread of this deadly virus and help alleviate the burden on our healthcare system.

Sincerely,
Talisa Dixon
Superintendent/CEO, Columbus City Schools