Return to Headlines
A Message of Thanks from the Superintendent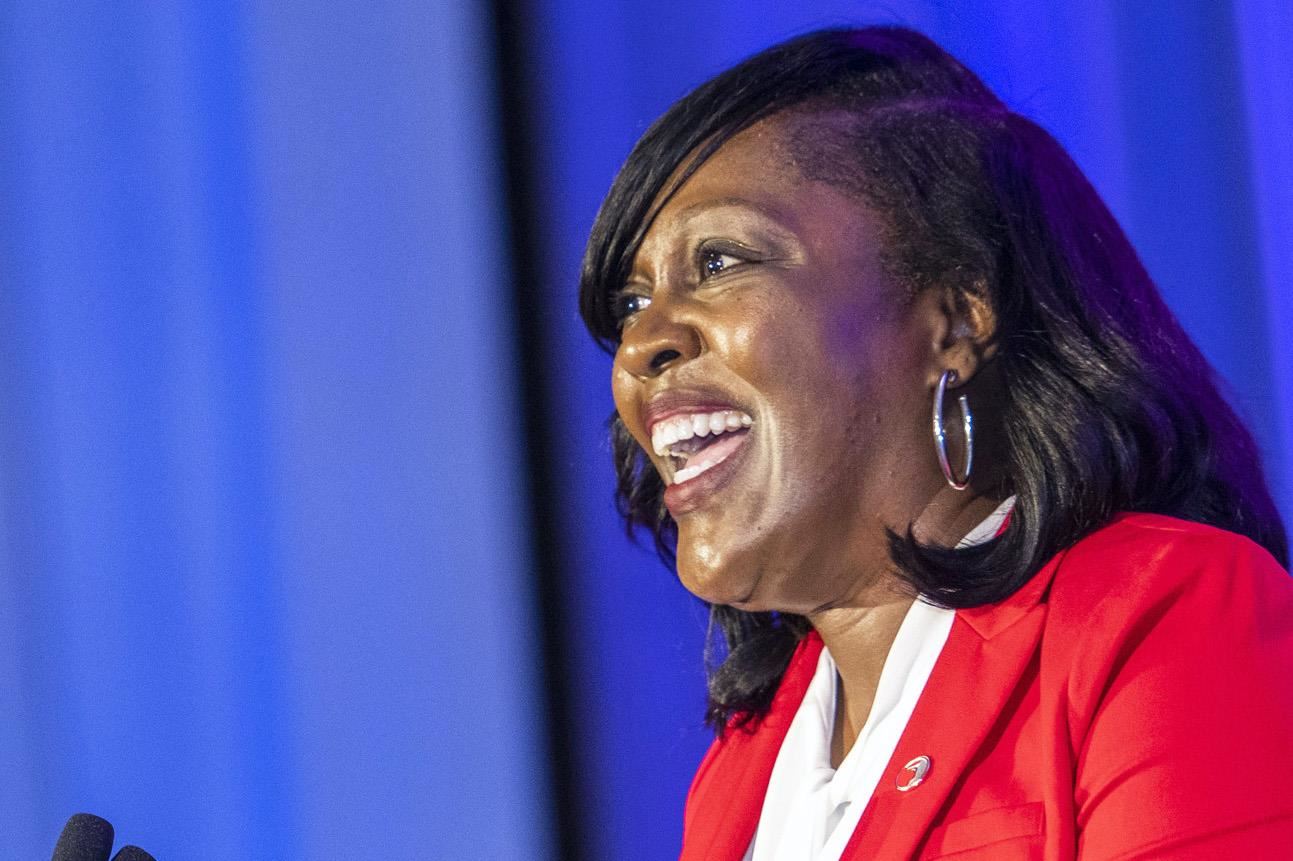 Dear CCS Community,
Thanksgiving is a time of gratitude and reflection, a time to focus on the good in our lives and remain hopeful of what is yet to come. I know that hope can be a precarious feeling these days, as we have endured many months of hardship together. But our hope for a way out of this pandemic lies in how we must express our gratitude to one another this holiday season.
Gratitude this year looks very different from years past. We typically are able to enjoy holiday gatherings with our families, friends, and loved ones. Each year I look forward to traveling home to Mississippi to spend time with my family, with whom I get few precious times during a typical year.
This year, despite missing my family dearly, I will be staying home.
Because this year -- as it would be in a year like 2020 -- we are being advised to avoid these gatherings outside of our immediate households. I know it is no small sacrifice to give up these time-honored traditions, but I believe it is the right thing to do to protect our community's health. We must all do our part to combat the spread of this deadly virus and alleviate the increasing burden on our healthcare systems, doctors, and nurses.
As we prepare for the holiday season, my message is clear. Stay home as much as possible. Wear a mask if you must go out. By all means, wash your hands and use sanitizer. But perhaps more importantly now, show your gratitude to others by avoiding them altogether with no gatherings outside of your household.
Thank You To Our CCS Community
In this time of Thanksgiving, I want to express my sincere appreciation for all of those in our CCS community who make it truly special. We have come together to support our students, their families, and the Columbus community throughout this pandemic.
First and foremost, thank you to our families for working alongside our schools as we continue to navigate all of the uncertainty that this year has brought. We know that it has not been easy nor has it been ideal. But together we have worked to make the best of it on behalf of our students and provide them with meaningful and engaging educational experiences.
Thank you to our teachers. You are at the forefront of our student-centered mission. No matter the learning model, remote or blended for our CTE and Adult Education staff, you have stepped up to support our students and their families in this time of crisis.
Thank you to our intervention specialists, transition coordinators, and all special education team members. Your work with our students with special needs during this time of remote learning is invaluable and does not go unnoticed.
Thank you to our principals, school administrators, and leadership interns. Your leadership and guidance drive the work of our schools and the connections with our students and families. And thank you to the area superintendents, leadership coaches, and the staff who support the work of our building leaders.
Thank you to our curriculum and instruction team and all those in Academic Services who lead our core educational mission and provide support to our students and staff.
Thank you to our food services staff for keeping our children fed each day. These staff members have been on the front lines of our pandemic response since March, and their support of our community has been unwavering.
Thank you to our school nurses and health services staff. Your work has always been an important component of our organization but never more than during a once-in-a-lifetime pandemic. Our nurses have been leading our health and safety planning, and their guidance has been critical in keeping all of us safe.
Thank you to our school counselors, social workers, psychologists, and related service providers for focusing on supporting the whole student and especially the social and emotional health of our students.
Thank you to our instructional assistants for supporting the work of our teachers and schools and ensuring we meet the needs of all in our school communities.
Thank you to our bus drivers and transportation staff. Even though most of our district is learning remotely, you have been transporting thousands of non-CCS students each day since the summer.
Thank you to our Operations staff -- custodians, maintenance workers, mechanics, delivery services, and buildings and grounds crew -- for continually keeping our buildings in great condition and ready to welcome back staff and students.
Thank you to our safety and security staff for keeping our buildings and food sites safe and orderly.
Thank you to our secretaries and executive assistants for keeping our schools and departments running smoothly and greeting students and staff with a smile, be it in person or on the phone.
Thank you to our central office and administrative site leaders and staff who provide year-round, district-wide support to our schools and departments.
Our finance team, especially, has been critical to maintaining the operations of our district. These team members have continued to work on-site to ensure that our bills are paid and our staff members receive their paychecks. Our human resources team has been hard at work ensuring a seamless coordination of staff benefits, leaves of absence, hiring procedures and employee support. And our Central Enrollment staff have not missed a beat in welcoming our newest students to CCS.
Thank you to our technology and multimedia teams. Your behind-the-scenes work is now center stage, as technology has taken on outsized importance in our professional and personal lives.
Thank you to our coaches and athletics staff for your work with our student-athletes this fall. Not only were you there to mentor and coach our young athletes, but you also adhered to the health and safety protocols that were necessary to ensure these opportunities could be available to students.
Thank you to our substitute teachers and staff for stepping in to fill roles that are necessary to keep our schools and district running.
Thank you to our Board of Education members for their leadership in these trying times and for being the voice of the community they serve.
Thank you to all of our community partners and civic leaders. This year has proven that it takes a village to provide the education and support that all of our students deserve. Our partners and community leaders have been with us every step of the way this year.
No matter your role in our district, please know that you are valued and appreciated. Happy Thanksgiving to the entire CCS community! Please stay safe.
Sincerely,
Talisa Dixon
Superintendent/CEO, Columbus City Schools