Return to Headlines
COSI Field Trip Worth the Wait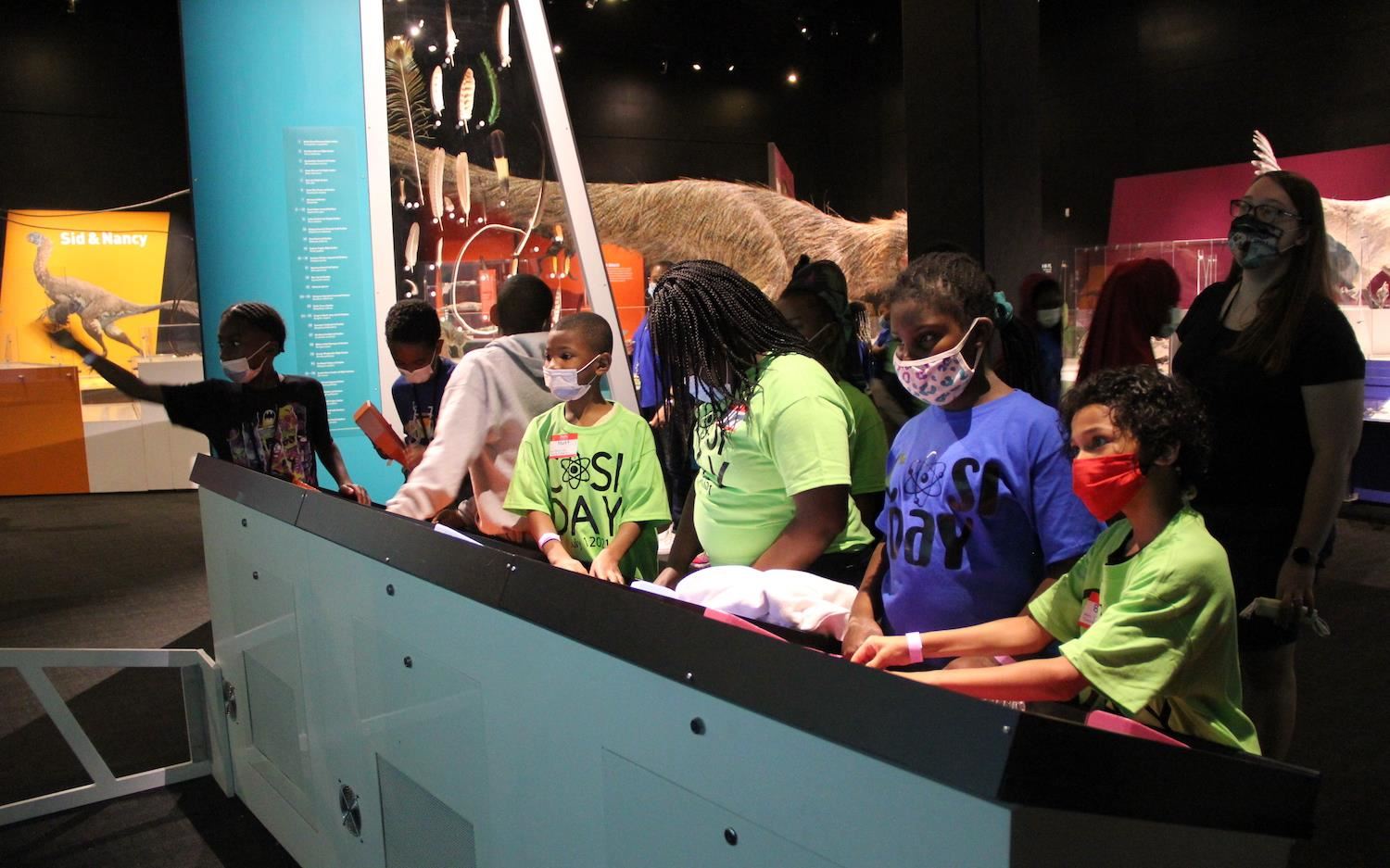 July 7, 2021 -- For the first time in close to a year and a half, COSI, the Center of Science and Industry, opened its doors to hundreds of Columbus City Schools students. Two elementary schools, Cassady and Trevitt, took students in grades 3-5 on a field trip to COSI as part of the 2021 CCS Summer Experience.
"Our students have been studying ecology, so visiting COSI is an extension of that," said Natosha Schafer, Cassady Elementary School Principal. Schafer rode one of the yellow school buses that transported students to the downtown interactive science museum.
"You should have heard the kids on the bus," said Schafer. "My students were so excited about COSI and coming into the city. It was precious."
COSI opened an hour earlier just so students from Cassady and Trevitt could enjoy the science center's exhibits before the general public arrived.
"Where's your buddy? Stick with your buddy. Don't run, please walk," was what Caitlynn Dauterman, a third-grade teacher at Trevitt, kept saying over and over again.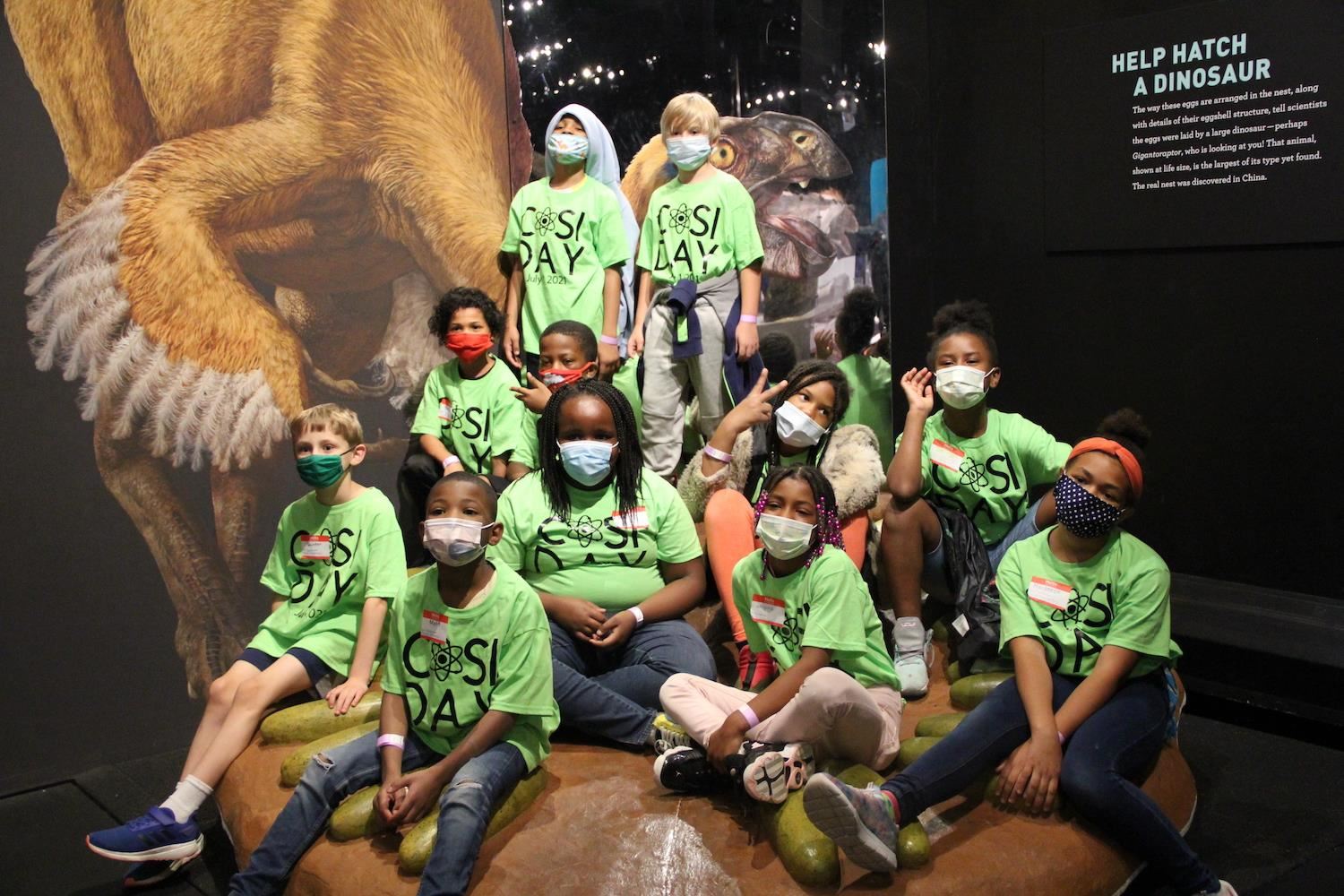 "Another teacher and I made COSI t-shirts for our students," said Dauterman. "My class is in green, and the second graders are in yellow. I just have to keep track of 11 green shirts."
No small task considering COSI is 320,000 square feet, or about seven acres. Dauterman asked her students before the field trip what they wanted to see most during their visit.
"The animation station and the ocean exhibit," said Dauterman. Both of those locations are on the first floor, along with the dinosaur and Cuba exhibit. Students saw life-size dinosaur sculptures, dinosaur bones, and eggs. Part of the exhibit has been transformed into an ecosystem back when dinosaurs roamed the earth.
"When you check out the ecosystem, tell me everything you see," asked Dauterman. One student called out "a vulture," while the other said, "a snail that was orange."
At the ocean exhibit, you could smell the chlorine even before you walked through the entrance and were greeted by the giant Neptune, god of freshwater, rock sculpture. Many of the students could not resist dipping their fingers and hands into water, puddles, and streams throughout the exhibit as well as taking turns climbing into a partially submerged yellow submarine.
If you ever wanted to know the true impact the COVID-19 pandemic has had on our youngest learners here at CCS, go to COSI when hundreds of elementary school students are there, and just listen. Listen to the students' squeals of excitement and joy as they try their very best to walk, not run through the bright, wide-open spaces filled with thousands of things they can touch and see.