Return to Headlines
Columbus City Schools Makes Gains on 2019 State Report Card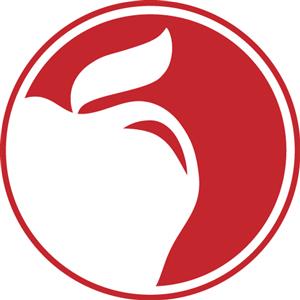 Sept. 12, 2019 -- Columbus City Schools saw a letter-grade improvement on its overall score, in addition to gains made across various components, on its State Report Card which was released by the Ohio Department of Education (ODE) on Thursday morning.
The Report Card shows results from state testing conducted during the 2018-2019 school year. Overall, the District scored a "D" on its 2019 State Report Card.
"While our overall grade of a 'D' is certainly not the end goal, it does show improvement over last year and now allows us to focus on the long-term success of our District," said Superintendent Dr. Talisa Dixon. "These efforts will begin this year with an educational visioning process with community stakeholders, which will lead us to create a new multi-year strategic plan.
"As we create this long-term vision, we are still focused on our priorities for this school year. Our focus will be to improve student outcomes in the areas of literacy, mathematics, and graduation rate. We are also looking closely at our assessments and benchmarks throughout the school year to ensure our students are on track and mastering our curriculum."
CCS made its biggest gains on the Gap Closing component, which measures how well schools are meeting the performance expectations for the most vulnerable populations of students in the areas of English language arts, math, and graduation. The District moved from an "F" to a "B" in one school year on the component.
Specifically, the District showed marked improvement in the English Learners (EL) student group thanks in large part to the targeted strategies the ESL Department used to train teachers and empower EL students.
"I commend the work of the ESL Department in helping our students close academic achievement gaps last year," said Dr. Dixon. "We believe that some of the strategies they used around professional development and student engagement can be used with all students, not just our EL population."
Additionally, the District significantly closed the gaps in English language arts in the following student groups: Black, Hispanic, Multiracial, White, and Economically Disadvantaged. The District's Graduation Rate Gap Closing saw significant improvements in the following student groups: Black, Multiracial, Economically Disadvantaged, and Students with Disabilities.
The District also made strides in its Graduation Rate, earning a "D" on both its 4-year rate (82.1%) and its 5-year rate (81.2%). The 4-Year Graduation Rate component measures the cohort of students who entered 9th grade in 2015 and graduated in 2018, while the 5-Year rate measures those who entered 9th grade in 2014 and graduated in 2018.
The Columbus City Schools Career and Technical Education program earned a "B" for both its 4-Year Graduation Rate and 5-year Graduation Rate. The program also achieved an "A" on the Post-Program Placement component, which shows the percent of students who are employed, in apprenticeships, in the military, or enrolled in postsecondary education or advanced training within six months of leaving high school.
Among Ohio's eight largest urban school districts--which includes Akron, Canton, Cincinnati, Cleveland, Columbus, Dayton, Toledo, and Youngstown--Columbus City Schools out-paced the others in Gap Closing as one of only two urban districts (Cincinnati) to score a "B" overall.
Additionally, CCS was second only to Youngstown in its 4-Year Graduation Rate and second to Cleveland in its 5-Year Graduation Rate. Columbus and Youngstown were the only urban districts to score at least 80 percent on both graduation rates.
"We are proud of the work of our teachers and staff to help our students make gains on the State Report Card," said Board of Education President Gary L. Baker, II. "Our Board knows that there is still much work to do. We look forward to working with the Superintendent, staff, families, partners, and our community to create a long-term strategic plan that will help us achieve our vision and guide the District in the coming years."
"This is certainly a step in the right direction, but our teachers, administrators, and staff will continue to work together to improve our results," added Dr. Dixon. "We must maintain that sense of urgency to achieve sustained success for our students.
"We must also align the work of our key partners--such as After-School All-Stars, YMCA, City Year, Big Brothers Big Sisters, and I Know I Can--with our district priorities and meaningfully engage with those organizations who can help improve our student outcomes."
About the State Report Card
According to ODE, State Report Cards are designed to give parents, communities, educators and policymakers information about the performance of districts and schools. This information identifies schools to receive intensive supports, drives local conversations on continuous improvement, and provides transparent reporting on the performance of students in foundational skills and knowledge and other important outcomes such as graduation and college and career readiness. The goal is to ensure equitable outcomes and high expectations for all of Ohio's students.